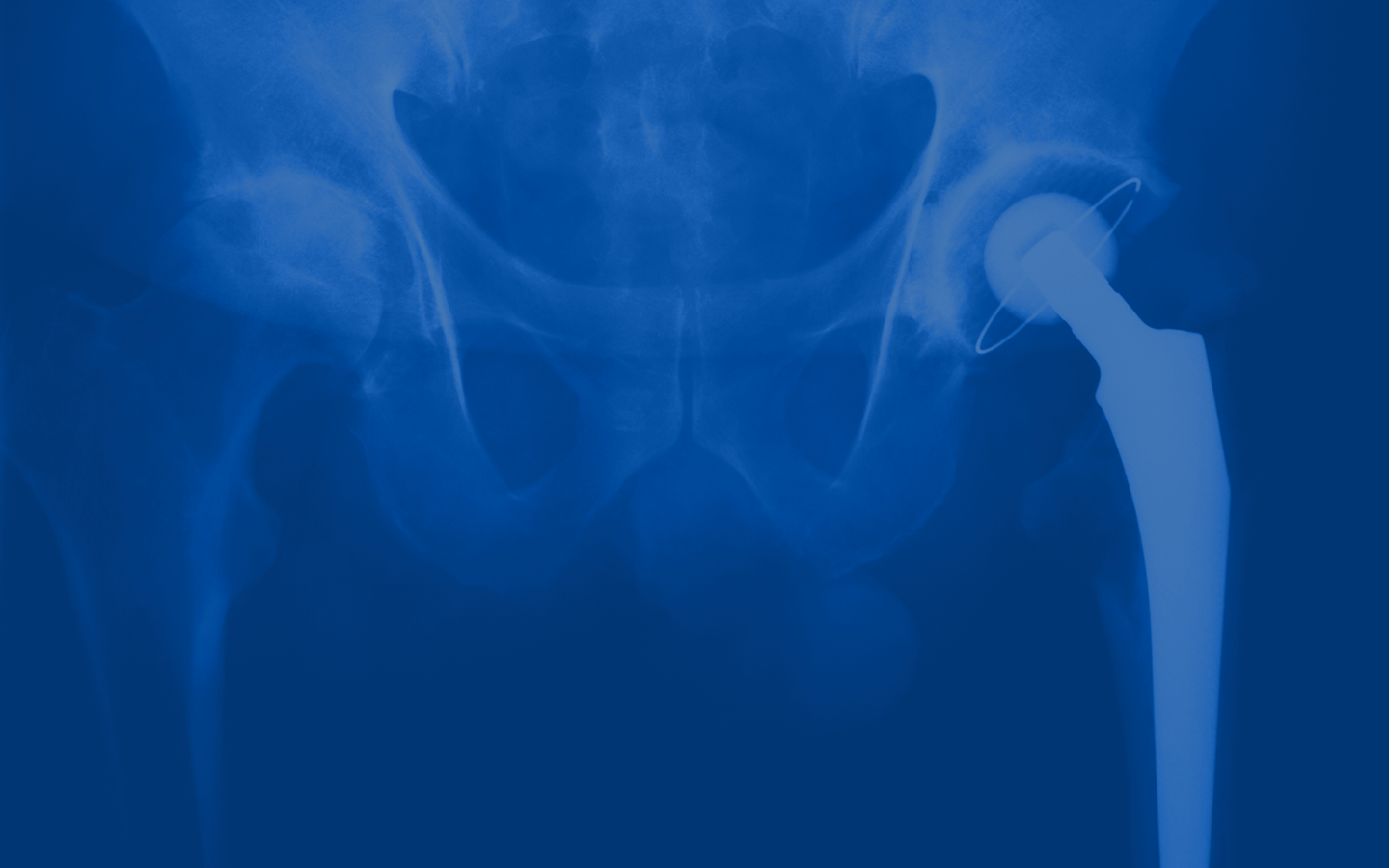 TREATMENT
Total Hip Replacement
We aim to replace the hip joint with minimally invasive surgery. Modern techniques are personalized, physiological (kinematic alignment technique), and "à la carte", thus respecting the anatomy and natural biomechanics of the hip
This surgery is often done on an outpatient basis. Thanks to a sophisticated multimodal pain management protocol, you begin walking comfortably within hours of your operation. If eligible, you may return home on the same day of the operation.
There are multiple hip replacement designs :
Femoral mini-stem (suitable for young patients), and long femoral stem with double mobility anti-dislocation plastic insert (suitable for patients at risk of instability after the surgery). A total hip replacement is made up of 2 metal components: a female part (the cup) positioned in the pelvis and a male part (the femoral stem) introduced into the femur. The choice of the bearing surfaces (ceramic or plastic) and the design of the femoral stem (collar stem, shortened stem, standard stem) will depend mainly on your age, anatomy, bone quality and level of activity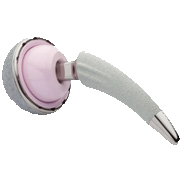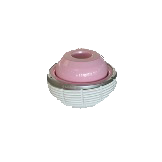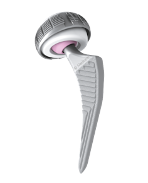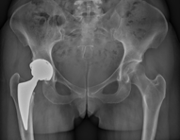 Total replacement of the right hip in a 50-year-old patient. Use of a femoral mini-stem. The longevity of such implants is excellent, due to the biological fixation (absence of cement) and the ceramic anti-wear bearing surfaces.
MINIMALLY INVASIVE SURGERY BY ANTERIOR APPROACH
It allows implants to be inserted through a smaller surgical approach while passing between different muscles instead of cutting them. In addition to the aesthetic benefit, this technique allows faster recovery and a lower risk of dislocation of the hip replacement. This is a demanding surgical technique, which may be more difficult to perform in patients with an atypical morphology/anatomy. In these cases, a posterior approach may be more advantageous.
The choice of the design and positioning of the implants, and the approach will depend on multiple parameters such as your age, bone quality, functional demand, joint anatomy, flexibility of the lumbar spine, etc. Your surgeon will carry out a sophisticated preoperative plan using two- or three-dimensional planning software.
Stereographic images (EOS™) in standing and sitting positions are performed to analyze the relationship between the hips and the lumbar spine, and thus to perfect the positioning of the implants.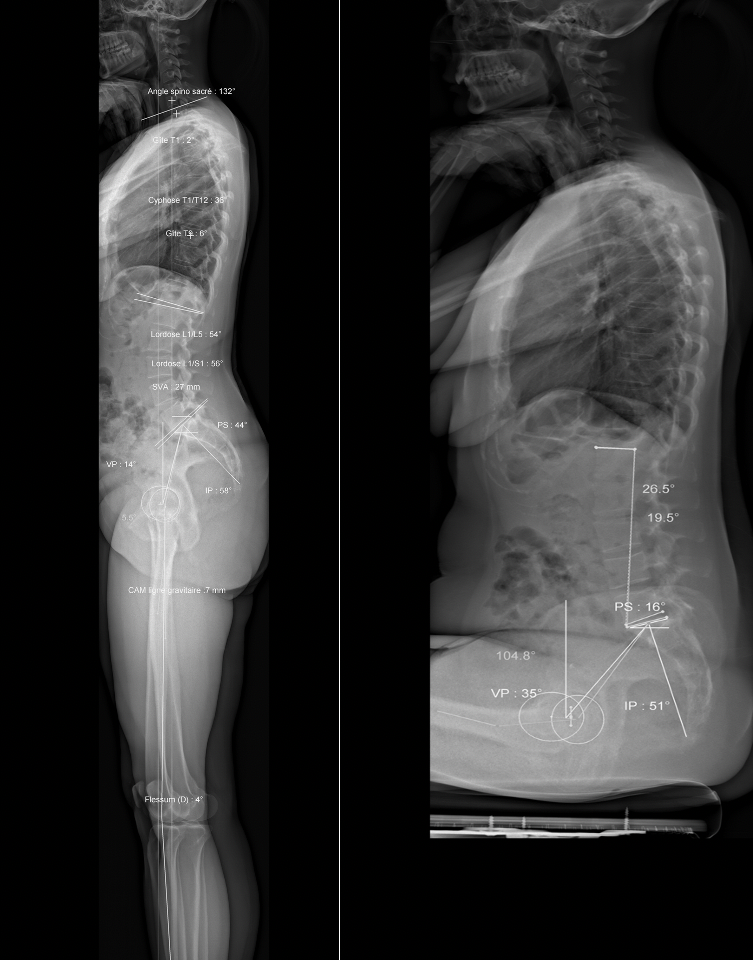 A total hip replacement is indicated in the event of a significant and chronic deterioration in your quality of life with significant pain/stiffness in your hip which is insufficiently controlled by medical treatment, and linked to severe osteoarthritic degeneration.
Modern Total Hip Replacements (cementless biological fixation of implants, anti-wear friction bearings, femoral mini-stem) have excellent reliability (safety, efficacy, and longevity) making their use relevant for all patients, whatever their age. Nevertheless, very young patients (≤50 years old) or who practice intense physical activity (professional/sports) may benefit more from a hip resurfacing surgery (see section dedicated to hip resurfacing ).
RETURN TO WORK AND SPORTS
Professional activity can often be resumed within the first postoperative month for sedentary activities; a medical leave can be extended up to 3 months in the event of more demanding activities.
The resumption of leisure activities such as golf (short-game), swimming, hiking, cycling, house work/gardening is rapidly authorized after 6 weeks. For more intense sports (with impacts or pivots, or risks of falling), a delay of at least 3 months should be expected, and their practice will have to be adapted according to the level of proficiency (golf - full swing, alpine skiing, tennis, running…).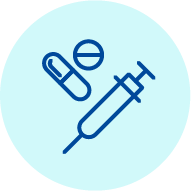 Before and after your procedure
Choice of Anesthesia and Postoperative Pain Control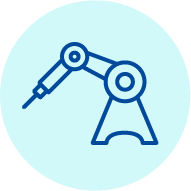 Technology
Computer-Assisted Total Joint Replacement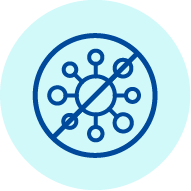 Prevention
Prevention of surgical risks and infections