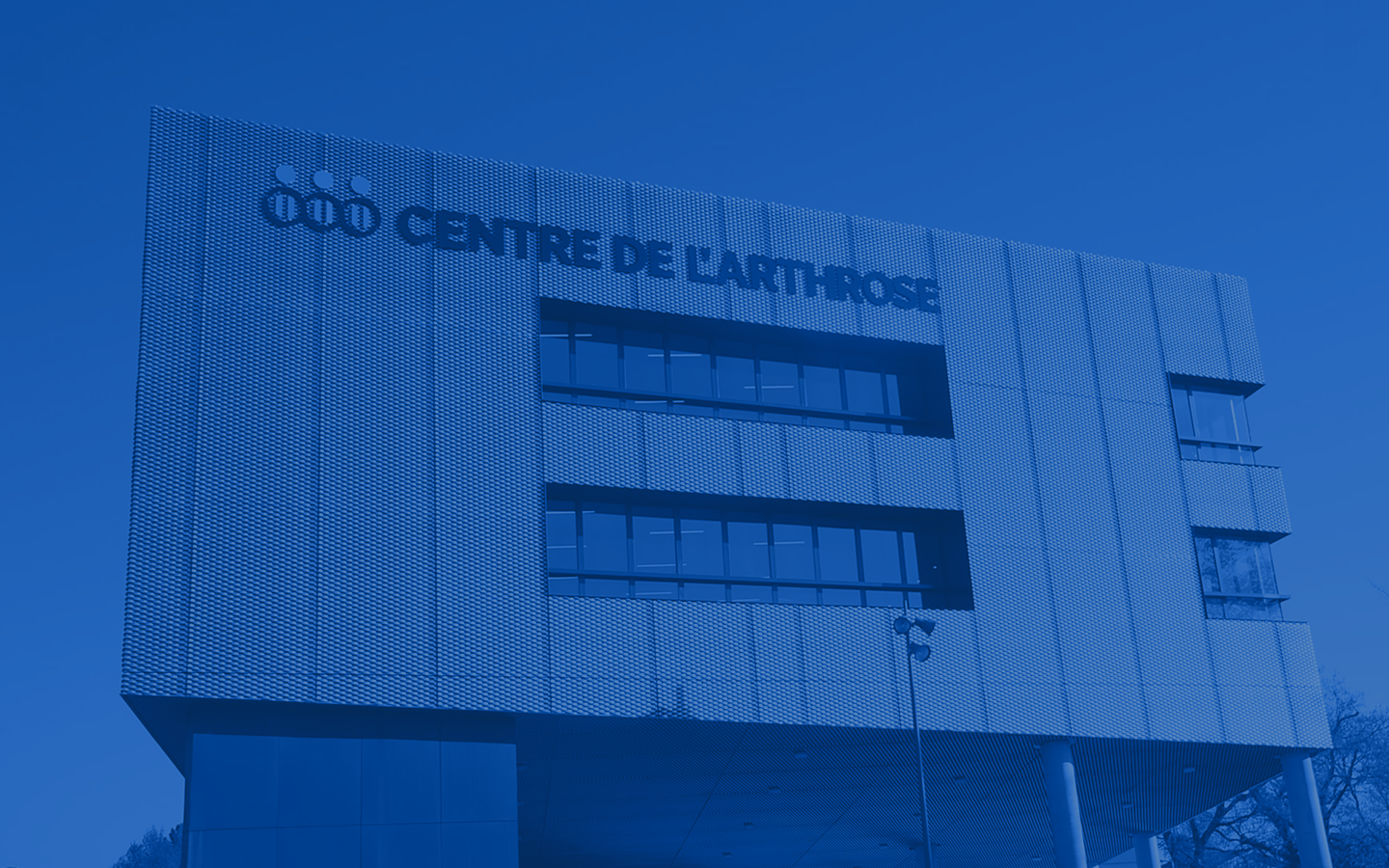 General information
Hip and Knee Replacement Center
Center for Hip and Knee Replacement Center (CHKR)
A center subspecialized in the surgical care of patients, young and old, suffering from severe osteoarthritis of the hip or knee (first-line surgery) or defective joint replacements (revision surgery).
The center was created in 2020 on the initiative of 5 experienced surgeons and is located on a single site bringing together the Centre de l'Arthrose (consultation site) and the Clinique du Sport B (surgical site). The objective is to provide each patient with a unique treatment experience with high of quality of care and support throughout the pre- and post-operative phases.
Our modern arthroplasty (or joint replacement) techniques combine minimally invasive approaches with the use of a wide range of implants to adapt to the needs of each patient (à la carte planning), personalized and physiological implantations that preserve the unique anatomy of each joint (kinematic alignment technique), and the mastery of rapid recovery protocols (outpatient surgery). The CHKR is also dedicated to the continuous evaluation and improvement of the care provided to our patients through its clinical registry (prospective collection of anonymized patient data) and research and audit center (Bordeaux Arthroplasty Research Institute).