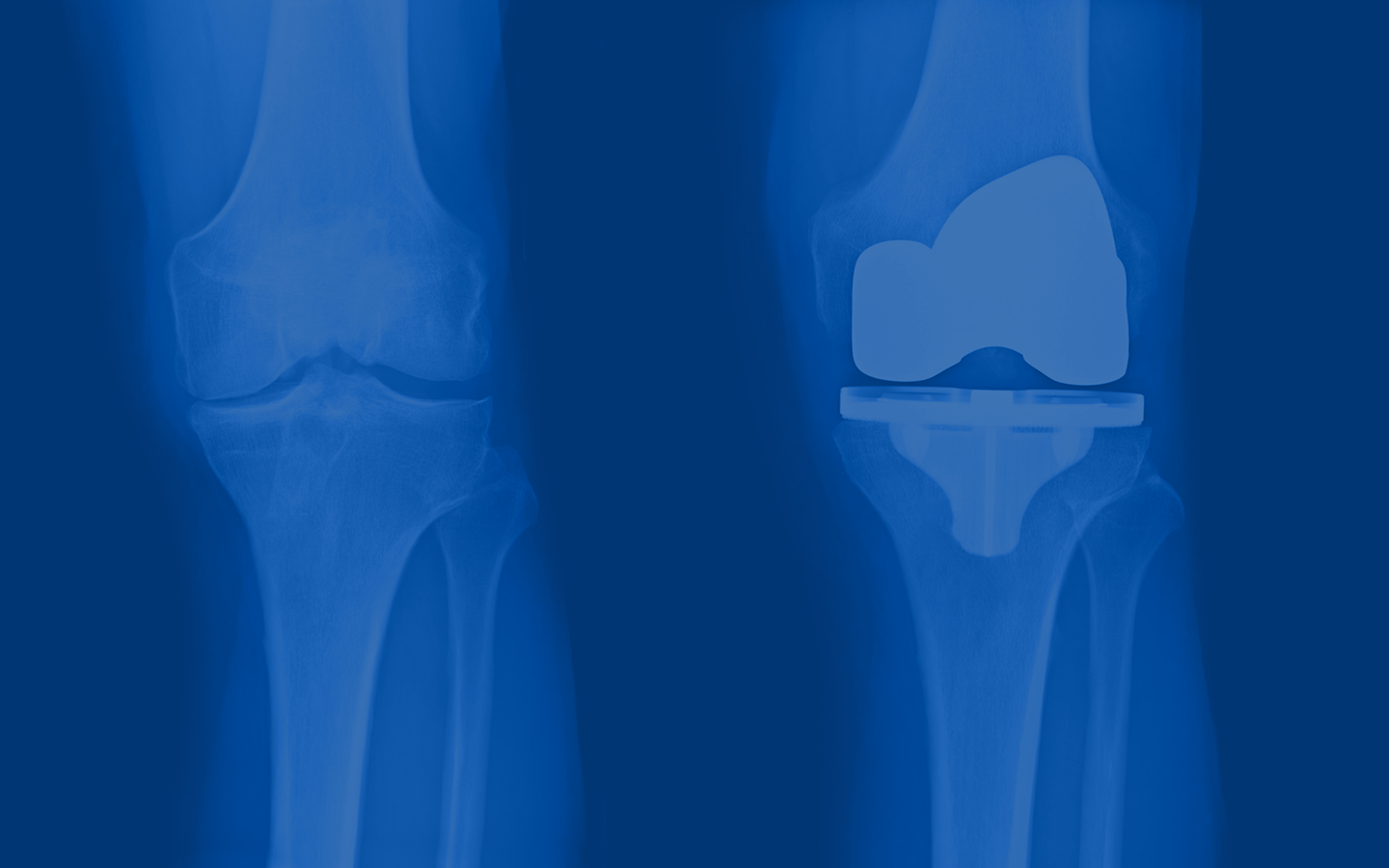 TREATMENT
Partial Knee Replacement
It is a minimally invasive and personalized surgery which aims to replace only one of the 3 compartments of the knee. By implanting smaller implants in a physiological manner, this surgery respects all the ligaments, anatomy and natural biomechanics of the knee
It is a less aggressive surgery compared to a total knee arthroplasty (TKA), thus offering faster recovery and higher functional performance.
However, the risk of reoperation is higher than that of TKA, especially for young patients with high life expectancy, due to the possibility of developing osteoarthritis in the other compartments.
This surgery is usually done on an outpatient basis. With our sophisticated multimodal pain protocol, you will start walking comfortably within hours of your operation. If eligible, you may return home on the same day of the operation.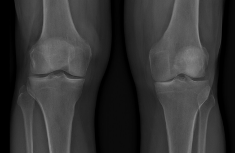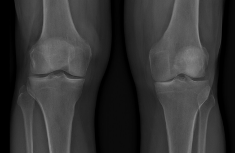 Internal femoro-tibial osteoarthritis of the left knee (upper image) having been treated with one (lower image) medial unicompartmental femoro-tibial partial replacement of the left knee – front and profile views.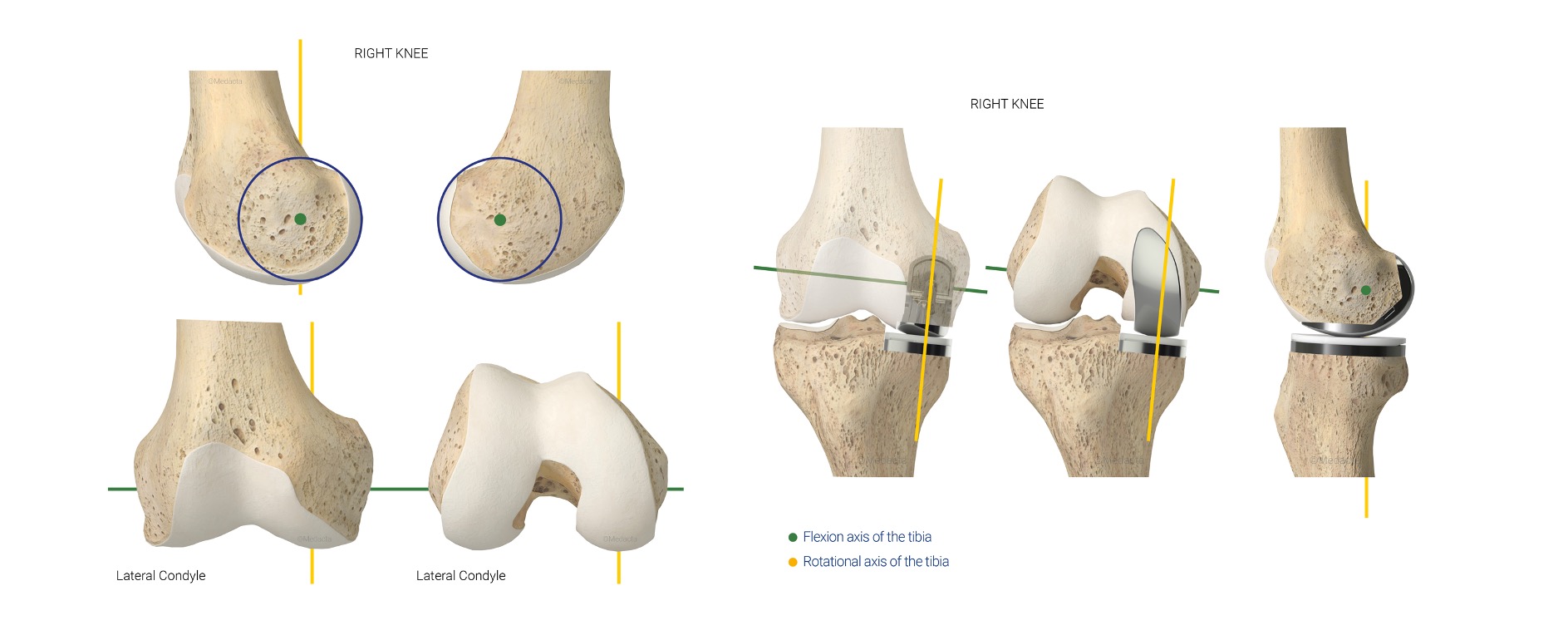 Partial medial femoro-tibial replacement, also called medial unicompartmental knee arthroplasty (UKA). The femoro-tibial prosthesis is made up of 2 metal components which are implanted on the femur and the tibia, and a plastic liner inserted between the 2 implants.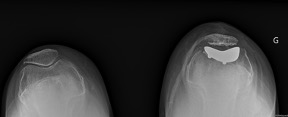 Patellofemoral osteoarthritis of the left knee (upper image) treated with a partial replacement (lower image). The femoro-patellar prosthesis is composed of 2 implants: a metal implant cemented on the femur and a plastic implant cemented on the patella.
A partial knee replacement is indicated in the event of a significant and chronic deterioration in your quality of life with significant pain/stiffness in your knee which is insufficiently controlled by medical treatment, and linked to severe "bone on bone" osteoarthritic degeneration and limited to only 1 of the 3 compartments of the knee.
Isolated femoro-tibial osteoarthritis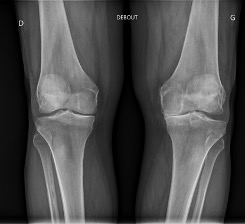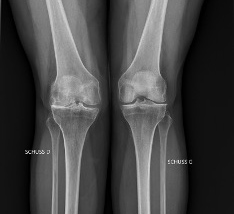 Medial femoro-tibial osteoarthritis of the left knee with complete wear of cartilage (bone on bone)
Lateral femoro-tibial osteoarthritis of the right knee with complete wear of cartilage (bone on bone)
Isolated patellofemoral osteoarthritis

External patellofemoral osteoarthritis of the left knee.
The partial knee replacement is the treatment of choice for 3 types of patients :
Young patients (<60 years old). These patients have a high life expectancy and are therefore at risk of one day requiring a replacement of their prosthesis; revision of a partial prosthesis is simpler and less risky than revision of a total knee prosthesis.
Very active patients (leisure and/or profession). These patients need a prosthetic knee that allows higher functional performance and feels more natural.
Fragile patients (>80 years old and/or with multiple comorbidities). These patients need a safe surgical procedure (less risk of complications) and with a short recovery period.
Professional activity can often be resumed within the first postoperative month for sedentary activities; a medical leave can be extended up to 3 months in the event of more demanding occupation.
Leisure activities are resumed progressively with common sense according to symptoms, usually along the 3rd month mark. It will be necessary to favor soft physical activities such as: walking, hiking, cycling, swimming, golf, gardening or housework. Return to impact sports (tennis, jogging, etc.) or with pivots (skiing, etc.) is possible for experienced athletes.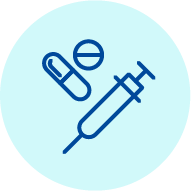 Before and after your procedure
Choice of Anesthesia and Postoperative Pain Control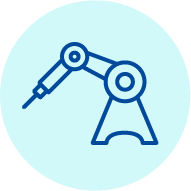 Technology
Computer-Assisted Total Joint Replacement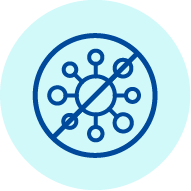 Prevention
Prevention of surgical risks and infections